school field trips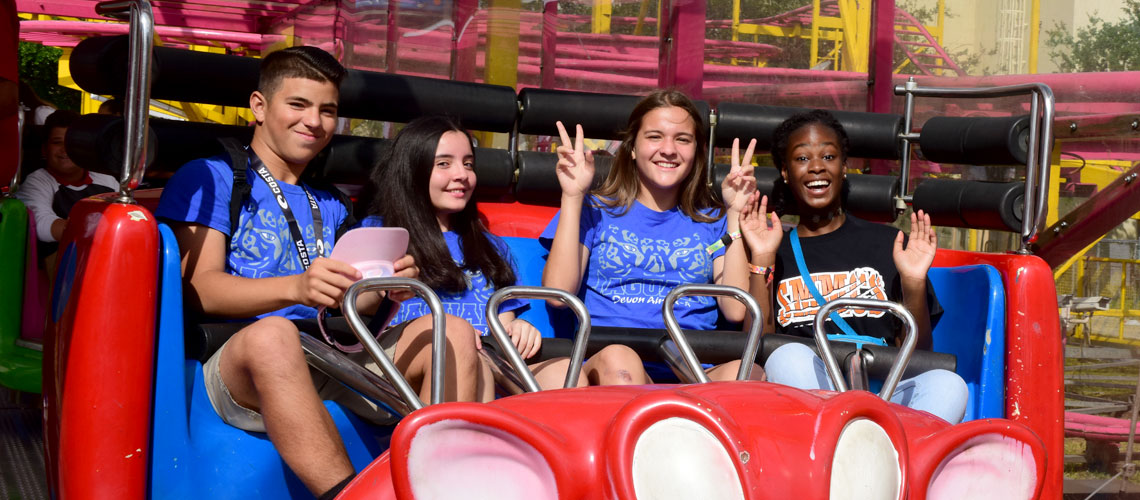 School field trips



Showcasing Youth Achievement is what each teacher and student will see when they visit the Youth Fair on a field trip. There are 5 field trip days each year and they are allocated by regions and grades. Organized school field trips began with the purpose of providing an opportunity to the students of Miami-Dade County to come to the Youth Fair. Many students would not have the ability to visit the Youth Fair if it were not for the free admission during field trip days.

To help schools defray the cost associated with educational fieldtrips, Target is offering field trip grants of $700 each to K-12 schools nationwide.  Applications are available online and are being accepted through October 1, 2020. Click Here
---
Dates



Field Trip Dates will be announced Fall 2020
---
Field Trip Tickets



Check back for updates or sign up for our newsletter to receive information as it becomes available.
---
field trip food specials



$5 Fair Expo Grille Special: 1 slice of cheese pizza or 1 hot dog and 1 small drink
To place your order, please call 786-315-5132 or email grille@fairexpo.com. Please provide date of field trip and number of students.
---
Howdy tours

Howdy is the wonderful, freckled face goodwill ambassador for agriculture at The Youth Fair. With the assistance of students from the Miami-Dade County agriculture programs and the cooperation of our agriculture community, he has developed an educational program that helps the local community gain a better appreciation and understanding of those who produce, distribute and inform us of a basic need, food and the environment.

Each year, 750 second and third graders attend a "Howdy Tour" where Howdy provides students with an immersive introduction to agriculture. During these tours, they learn about the wonderful world of plants and animals. Students receive a first, gentle glimpse of hamburger or pork chops on the hoof and learn where milk comes from.

2021 Howdy Tours
March 22 – 23
---