Get To Know Us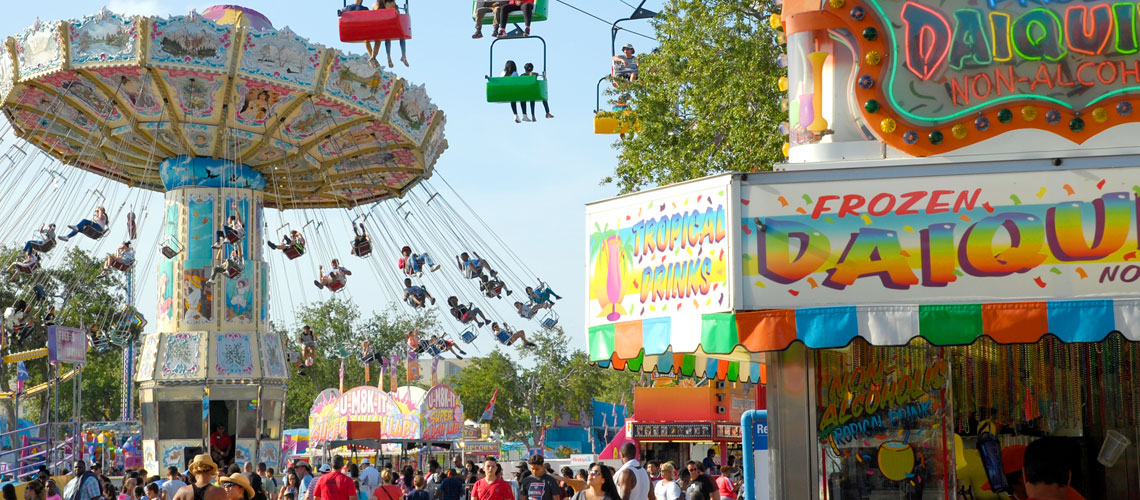 our mission
The Miami-Dade County Fair & Exposition, Inc. is a not-for-profit organization dedicated to enriching the community by promoting education and South Florida agriculture while showcasing and rewarding youth achievement. We accomplish this by producing a first-class fair with quality entertainment and providing facilities for year-round events.
Throughout our history we have contributed more than $11 million to the community in Miami-Dade County and have positively impacted countless lives of adults and children since 1952. In 2023, we provided more than $538,462 in academic scholarships, cash premiums, plaques and awards.
---
The Youth Fair
The Youth Fair is ranked among the top 30 fairs in North America. In 2023, more than 500,000 guests attended the annual event. This adrenaline-filled 21-day event includes 80+ heart pounding rides, outrageous carnival food, livestock and agricultural competitions, shows, student exhibits display and much more.
The Miami-Dade County Fair & Exposition, Inc. is a recognized leader in the community and a trusted partner with over six decades of dedication and service to our community. In partnership with the Miami-Dade County Public Schools, the Youth Fair showcases the artistic, academic and athletic talents of more than 37,000+ public, charter, private and home school students through competition and exhibition.
The Youth Fair generously supports youth achievement programs throughout the year including:
Youth Fair Scholarship Program
Walter B. Arnold, Jr. Youth Hall of Fame
Community Service Awards
Miami-Dade County 4-H
Miami-Dade County Public Schools
Youth Fair Middle School & High School Athletic Events (in partnership with the Miami-Dade County Parks, Recreation & Open Spaces Department)
---
Fair Expo Center
Throughout the year, the fairgrounds serve as the home to more than 80 shows and events through Fair Expo Center. These events include vehicle shows, cultural festivals, trade shows, outdoor concerts and receptions, private parties and countless other enterprises that cater to our community. Miami-Dade County Fair and Exposition, Inc., which does not receive taxpayer dollars, shares a portion of the revenues with Miami-Dade County.
---
board of directors