buy tickets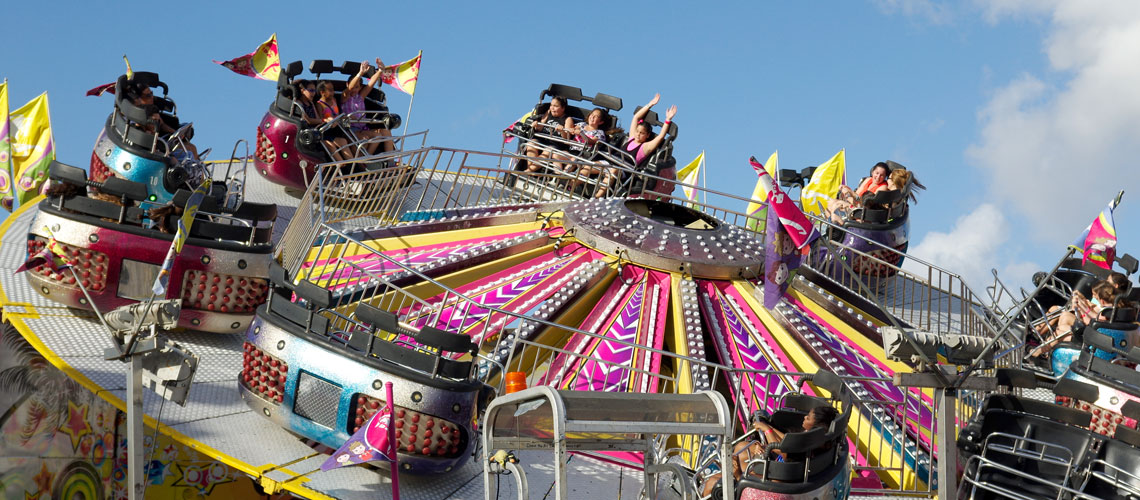 Ticket Information
Start planning and saving when you buy early!
Guests can enjoy savings by purchasing tickets during our presale, prior to arrival (online or at Sedano's Supermarkets), or by signing up for our newsletterto be the first to find out about special limited-time sales.
Online Ticket Sales will begin November 23, 2023
Pricing for the 2024 Youth Fair is listed in the chart below.
*Online Presale
(thru 3/13/24)
*Online Regular
(starting 3/14/24)
Sedano's Supermarkets
(starting date 2/14/24)
Ongrounds
(starting 3/14/24)
General Admission
(guests ages 6-64)
$12
(SAVE $4)
$14
$12
(SAVE $4)
$16
Unlimited Rides
$30
(SAVE up to $10)
$35
(SAVE up to $5)
$30
(SAVE up to $10)
$35 (M-F)
$40 (Sa-Su)
Season Pass
(Admission Only)
$32
$32
N/A
$36
$5 Days Admission
(March 14, March 20 and April 3)
$5
$5
N/A
$5
Field Trips Unlimited Rides
(designated School Field Trip hours only)
$15
$15
N/A
$15
*Online Sale price listed excludes service fees.

---
MORE WAYS TO SAVE
A full list of savings is available on our Discounts and Deals page, including:
FREE admission for guests ages 5 and under every day
FREE admission for guests 65 and older every day
FREE general parking for all guests every day (excludes preferred parking)
Savings are available for teachers, military personnel, first responders, library card holders, Miami-Dade County K-12 students, and more on our Discounts and Deals page.
---
GROUP SALES AND SCHOOL FUNDRAISERS
Savings for groups and school fundraisers starts on December 1, 2023. This is a great opportunity for schools, corporate organizations and groups of 20 or more to get even bigger savings!
Contact Ann Fernandez at afernandez@fairexpo.com or 786-315-5251 and ask about savings for large groups and/or school fundraising opportunities.