Guest Code of Conduct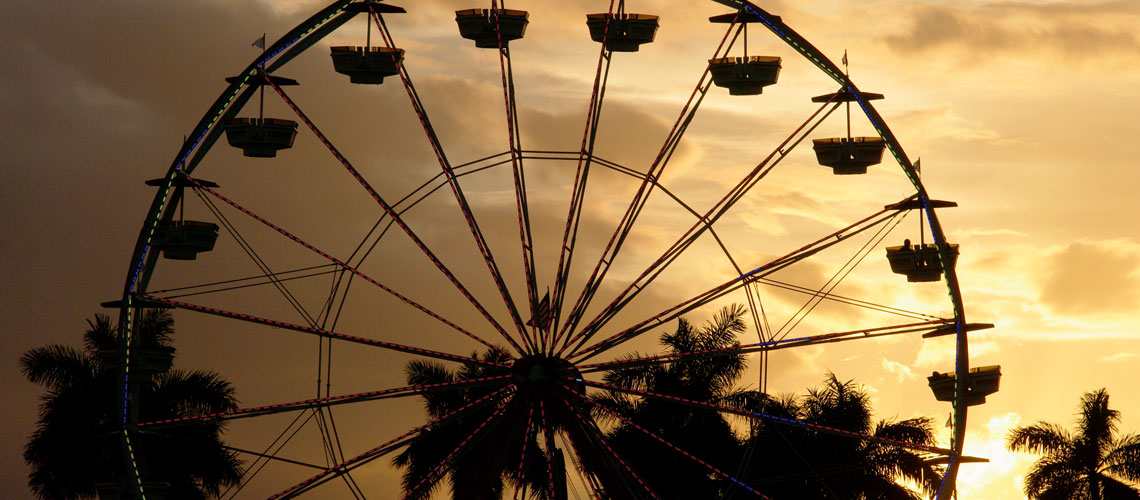 MIAMI-DADE COUNTY FAIR AND EXPOSITION, INC GUEST CODE OF CONDUCT
All guests visiting the Miami-Dade County Fair & Exposition deserve the best possible experience. You can assist in creating an enjoyable experience for everyone by always conducting yourself appropriately and making sure everyone in your party does the same.
FOR THE ENJOYMENT AND SAFETY OF ALL, THE FOLLOWING BEHAVIORS ARE PROHIBITED:
Behavior that is unruly, disruptive, or illegal in nature;
Foul or abusive language or obscene gestures;
Interference with the operations of the event, its vendors, partners, and staff;
Failing to follow instructions of law enforcement, guest staff, and security personnel;
Offensive language or obscene gestures, to include the use of such language or gestures concerning a person's race, ethnicity, color, gender, religion, creed, disability, age, sexual orientation, gender identity/expression or national origin; or to instigate, incite or encourage a confrontation or physical assault;
Verbal or physical harassment of guests, vendors, contracted staff, or employees;
"Full Face Ski Masks" within the premises, neither on your head, on your person, or in a bag;
Loitering in areas outside of the midways and public parking lots not intended for guests;
Intoxication or other signs of alcohol or substance impairment that results in irresponsible behavior;
Unaccompanied minors will not be permitted to congregate in large groups or loiter within the fairgrounds. These minors may be asked to leave, and/or be removed from the fairgrounds if they fail to comply;
All fairgoers must have a ticket to enter the fairgrounds. Entering the fairgrounds by any means other than a designated magnetometer and turnstile is strictly prohibited;
All bags, strollers, wheelchairs, walkers, or other similar devices will be thoroughly checked for prohibited items and items not recommended on the fairgrounds.
You can report such incidents by informing Guest Relations, Event Staff, or Police Officer. In addition, guests can call (786) 315-5242.