Entertainment & Interactive Experiences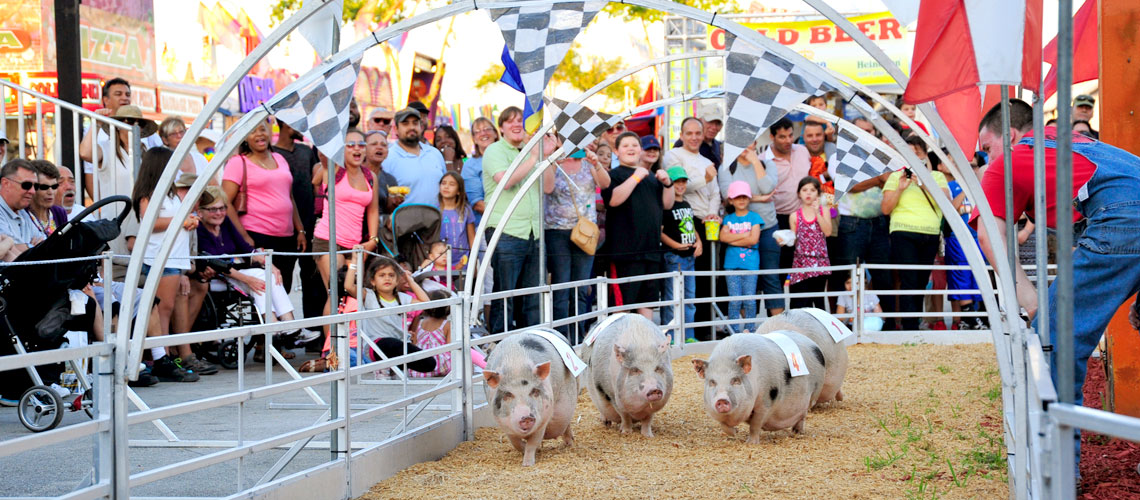 daily entertainment
Beyond the rides and the food - At the Youth Fair, guests can enjoy blockbuster shows, captivating performances, student competitions and interactive attractions all around the fairgrounds. Check out the 2022 entertainment and attractions that are included with admission below.
Click here to download schedule or download The Youth Fair app on your mobile device.
SHOWS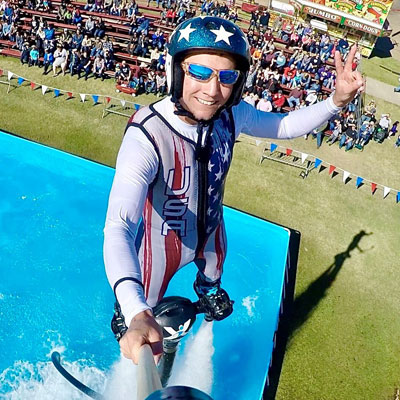 Jetpack Flying Water Circus
NEW
Location: Xtreme Zone
This show will make a splash! Watch this incredible demonstration featuring an aerial daredevil performing turns, flips and breath taking stunts all inside and above a 4' deep Olympic size pool.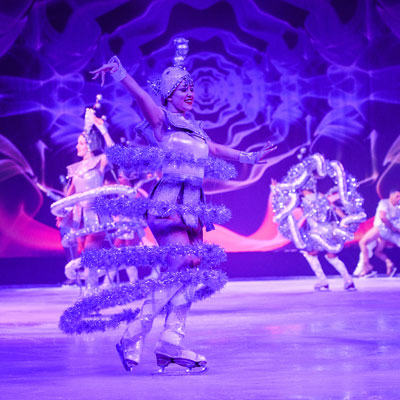 Galaxy on Ice
NEW SHOW
Location: Fuchs Pavilion
The fairgoer-favorite ice skating show is back at The Youth Fair. "Galaxy on Ice" is a lavish production filled with breathtaking moves, spectacular costumes, and show-stopping performances that will have you mesmerized.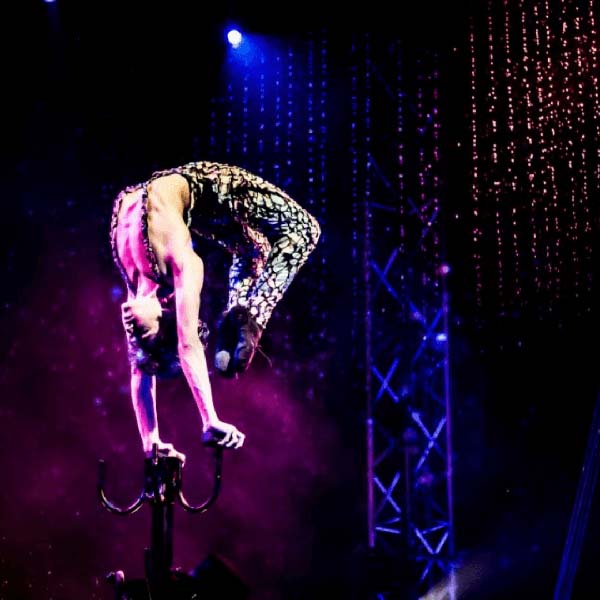 CIRCUS
NEW ACTS
Location: Circus Tent
Year after year this Circus treats fairgoers with a fun show filled with thrills, comedy, and stunts that children and adults of all ages enjoy. Don't miss out on what acts the Circus will bring this year!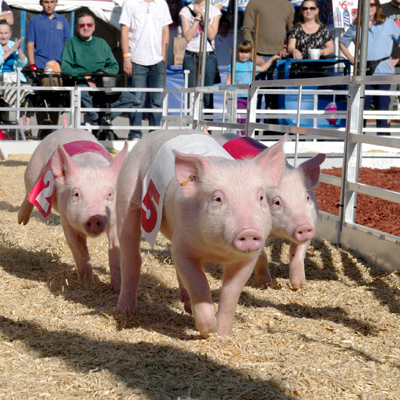 SHOW ME SAFARI PIG RACES
Location: Oasis
Ready? Set. GO! It's a race to the finish line for these pigs! Pig races at The Youth Fair have been capturing the hearts of fairgoers for many years and continue to be a crowd favorite. Be a part of this fun competition and cheer on your favorite pigs as they make their way around the mini-track.
STROLLING ENTERTAINMENT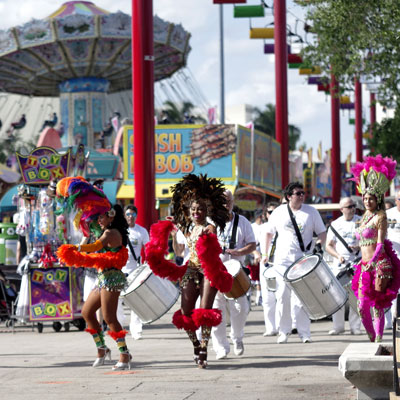 Daily Parades
NEW
Location: Strolling
We're celebrating our 70th Anniversary with a daily parade that makes its way around the fairgrounds! Guests can expect to be dazzled by our parade floats, performers, and catch beads every day starting at 6:30 pm.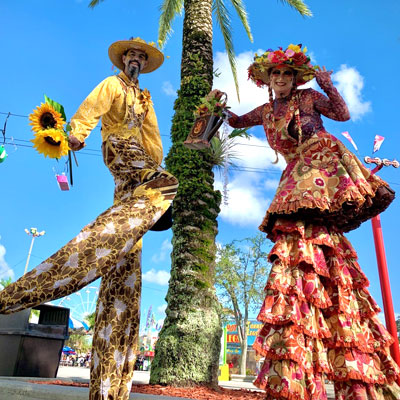 STILT CIRCUS
NEW COSTUMES EVERY DAY
Location: Strolling
As you make your way through the fairgrounds, keep an eye out for the dazzling stilt performers in decorated and elegant costumes. New costumes every day!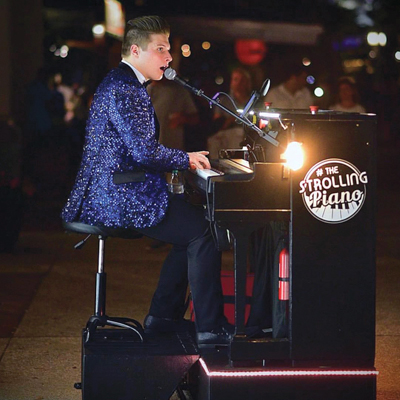 STROLLING PIANO
Location: Strolling
A revolutionary concept in the world of corporate musical entertainment, combining the classic and sophisticated nature of a pianist/singer with the flexibility of a strolling musician.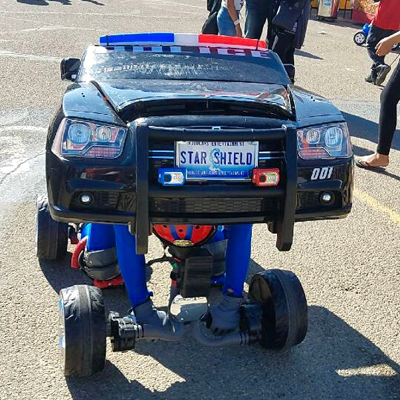 ROBOCARS
Location: Strolling
Is it a car? Is it a robot? It's both! Make sure to look both ways before crossing the fairground streets as the RoboCars will be maneuvering their way through pedestrian traffic around the fairgrounds in car and robot form.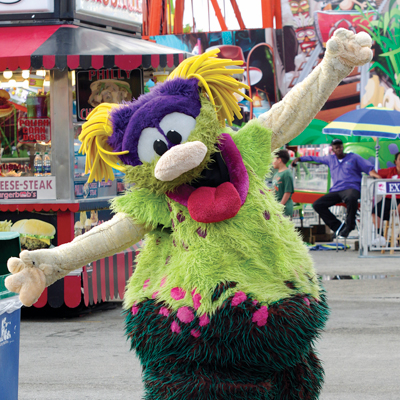 THE FRITTERS
Location: Strolling
Keep an eye out for The Fritters as you make your way around the fairgrounds! Whether they're making funny poses for a quick photo or dancing with guests at the Main Street Stage, these attention-seeking characters are always ready to have a good time.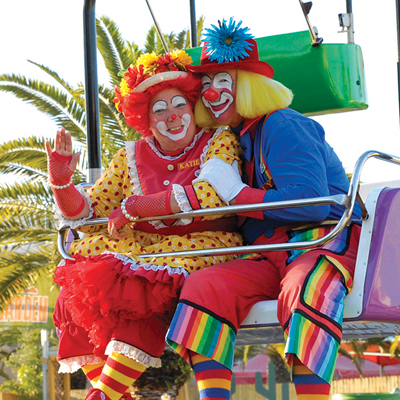 TADPOLE & KATIE THE CLOWNS
Location: Strolling
Have you met The Youth Fair clowns? Tadpole and Katie spend their days exploring the fairgrounds and delighting fairgoers. Make sure to say hello, snap a photo with them, or join in on their fun-filled day while you're visiting.
INTERACTIVE EXPERIENCES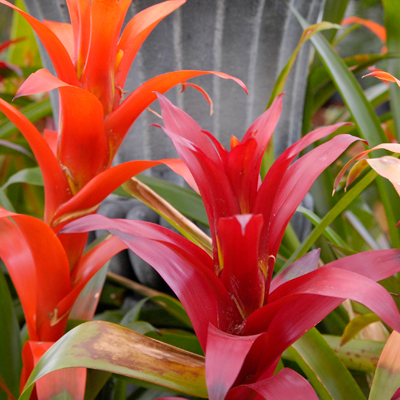 THE GARDEN
NEW
Location: The Terraces outside of Edwards Hall
The Garden is back at The Youth Fair and in a brand new location. This is the perfect place to take a break and recharge while enjoying the landscape projects and scenery that Miami-Dade County students have created.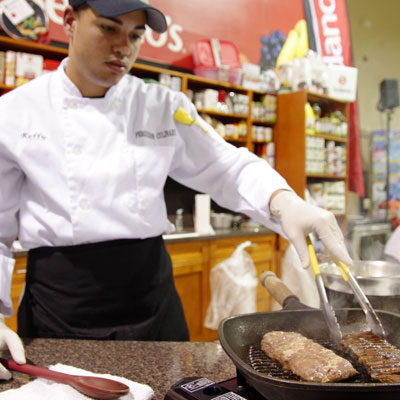 Sedano's Kitchen
Location: Edwards Hall
Sedano's Kitchen is located inside of Edwards Hall where fairgoers will be treated with family friendly cooking competitions. Not only is this the home to several culinary competitions, we also host professional culinary demos here.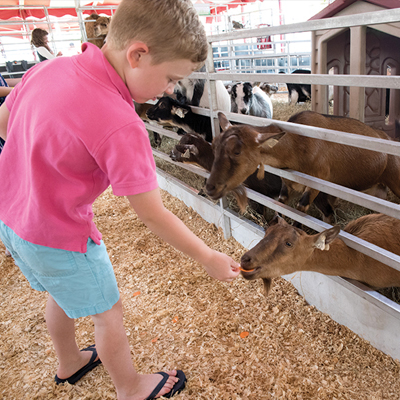 SHOW ME SAFARI PETTING ZOO AND PONY RIDES
Location: Oasis
Show-Me Safari Petting Zoo is the ultimate interactive experience for animal lovers! This captivating attraction allows for fairgoers to pet and feed exotic and domestic animals making it a fun filled activity for everyone. Pony rides are also available for our youngest fairgoers to enjoy.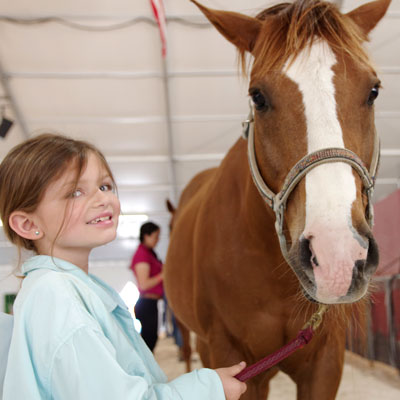 THE BARN
Location: The Barn
Stop by The Barn and come face-to-face with more than 100 breeds and varieties of animals all in one place! Here you'll be delighted with our What's the Buzz display, agriculture shows, and more.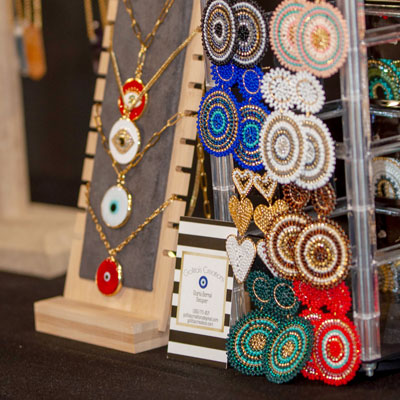 The Marketplace
Location: Arnold Hall
The MarketPlace is located inside Arnold Hall where vendors showcase their unique one-of-a-kind products or services. Guests can discover new items in a welcoming shopping environment during their fun-filled day at The Youth Fair.
LIVE MUSIC BY LOCAL ARTISTS
Enjoy Live Music All Around the Fairgrounds
We're supporting and showcasing local performers, artists and musicians in a big way for the 70th Annual Youth Fair. You can find live music every day playing all around the fairgrounds at THREE new stages. These stages make for the perfect place to enjoy refreshments, eat fair foods, and recharge as you make your way around the fairgrounds.
Main Street Stage - Lineup presented by Backroom Sessions
View Schedule
East Midway Stage - Lineup presented by Backroom Sessions
View Schedule
Corner Stage
View Schedule
*Shows, entertainment and interactive experiences subject to change without notice.