school field trips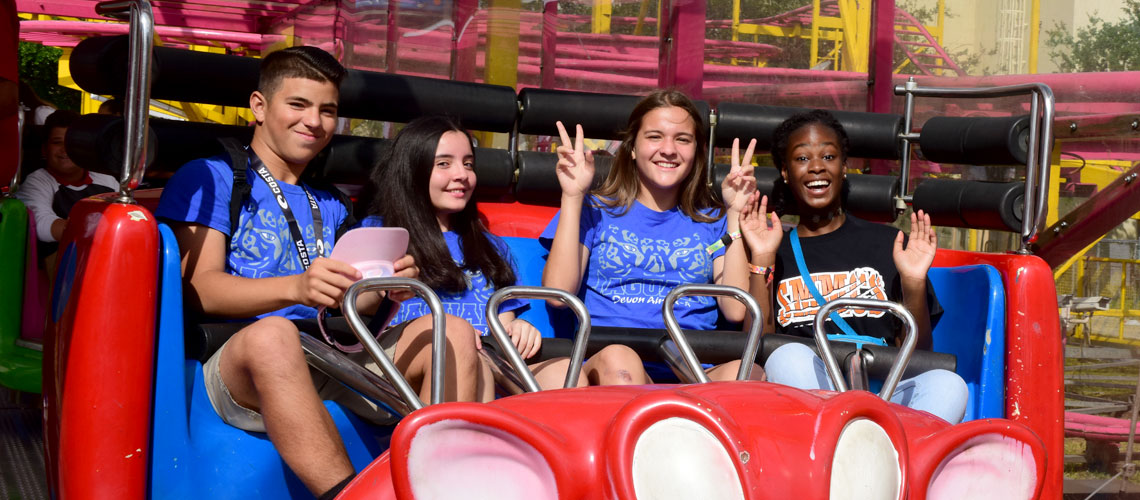 School field trips
Showcasing Youth Achievement is what each teacher and student will see when they visit the Youth Fair on a field trip. There are 5 field trip days each year and they are allocated by regions and grades. Organized school field trips began with the purpose of providing an opportunity to the students of Miami-Dade County to come to the Youth Fair. Many students would not have the ability to visit the Youth Fair if it were not for the free admission during field trip days.
---
Dates



Friday, March 18 | 9am - 1pm: Elementary Grades 3 - 5 (All Regions)
Wednesday, March 30 | 9am - 1pm: Middle School Grades 6-8 (Central Region)
Thursday, March 31 | 9am - 1pm: Middle School Grades 6-8 (North and South Regions)
Friday, April 1 | 9am - 1pm: Exceptional Students (All Regions)
Wednesday, April 6 | 9am - 1pm: Pre-school, Kindergarten and Grades 1-2 (All Regions)
---
Field Trip Tickets



Free
Admission

Admission to students is FREE on designated school field trip days and times.

field trips
unlimited Rides

Price is only valid for school field trips.