STUDENT EXHIBITS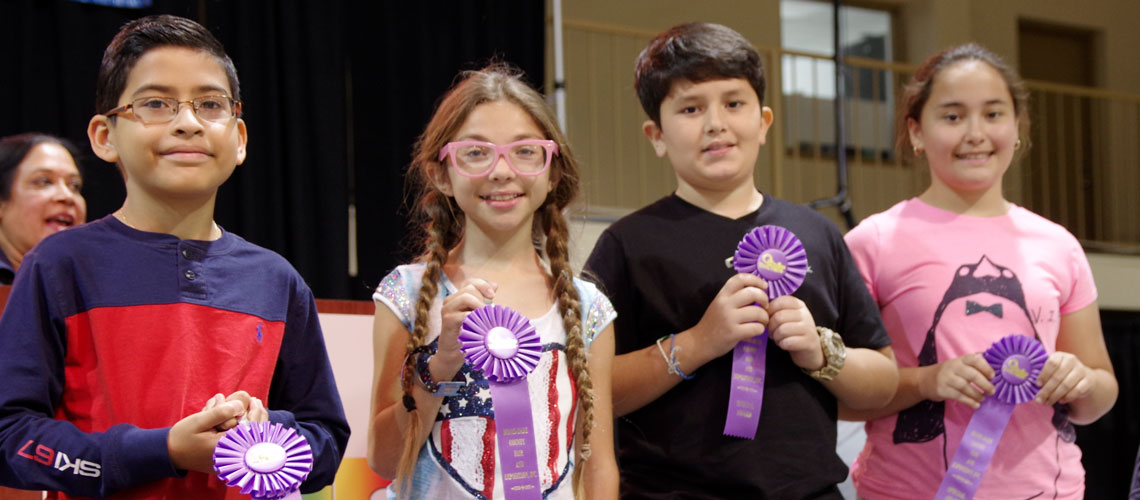 ENTRY DEADLINES
Entry Form Registration deadline is Tuesday October 12, 2021.
ARRIVAL DATES AND TIMES
No pre-entry necessary for the following divisions. Please bring your completed entry form and completed works to Arnold Hall. No hand written forms will be accepted.
All Child Development Books
Tuesday, October 12, 2021 | 4-8 PM
All Other Student Exhibit Divisions Check-In.
Thursday, November 11, 2021 | 4-8 PM
Saturday, November 13, 2021 | 10-4 PM
Scarecrows (The Barn).
Tuesday, November 16, 2021 | 2-6 PM
RELEASE DATES AND TIMES
All Student Exhibits Including Scarecrows.
Thursday, December 9, 2021 | 4-8 PM
If you are unable to pick up your exhibits on December 9, 2021, please make arrangements to have someone else pick them up for you. Exhibits not picked up during check-out will be discarded on Friday, December 10, 2021, at 5:00 PM. All dates and times are subject to change without notice.
---
ENTRY FORMS
Download and complete fillable forms for hardcopy submissions. Email completed forms to exhibits@fairexpo.com. Entry forms may also be completed and submitted online. No hand written forms will be accepted.
---
CONTACT