Rides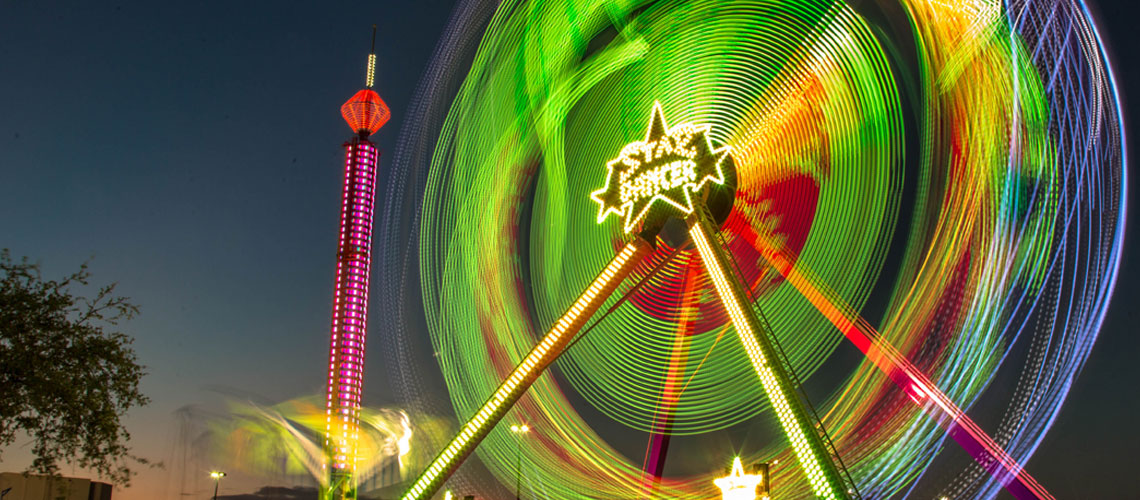 New Rides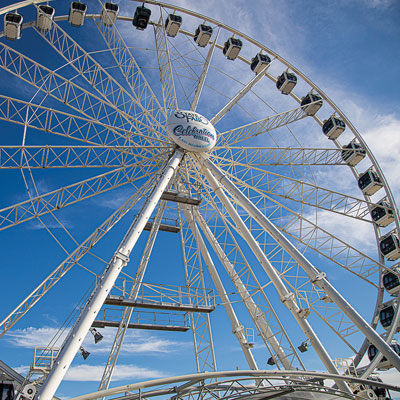 OBSERVATION WHEEL
This stunning ferris wheel towers above the midway at a breath taking 150 feet and feature 36 climate-controlled gondolas that comfortably seat 4-6 guests. The spectacular LED light design can be seen for miles across the South Florida landscape.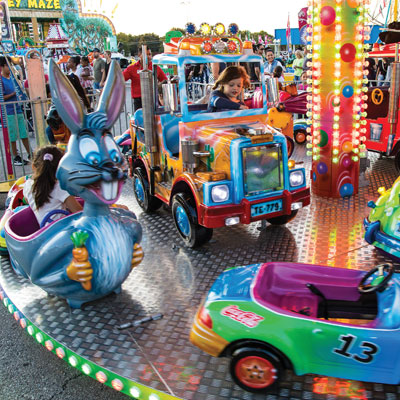 BUSES AND CARS
Honk Honk! Make way for the new family ride, Buses and Cars. This new ride in Kiddieland provides freeway excitement with cars, trucks, buses, and mini cars for the young and the young at heart.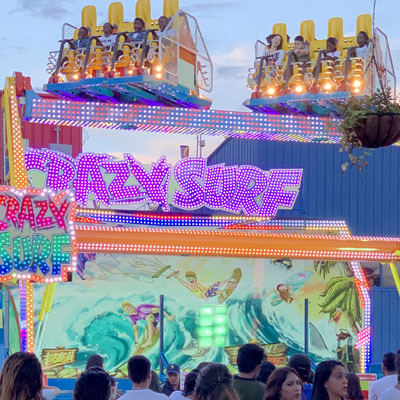 Crazy Surf
The Crazy Surf takes riders on a magical odyssey of twists and turns and over the top action. The 16 riders are seated in one of two buckets that are attached to a giant rotating arm that turns 360 degrees, while the rider spins at the same time 360 degrees which provides a dizzying and amazing ride.