Elie Wiesel Prize in Ethics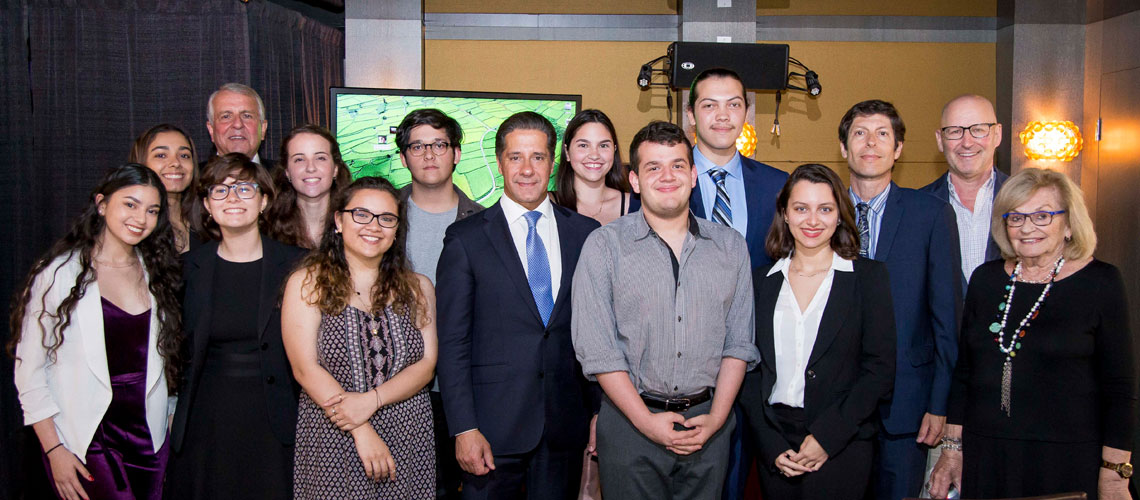 Eliezer "Elie" Wiesel KBE, for whom the contest is named, was a Romanian-born Jewish-American professor and political activist who died in 2016. He wrote more than 60 books, including "Night," a work based on his experiences as a prisoner in the Auschwitz, Buna, and Buchenwald concentration camps. Mr. Wiesel received the Nobel Peace Prize in 1986.
The Elie Wiesel Prize in Ethics contest is based on a national contest that encourages college students to apply Wiesel's call to action to "think higher and feel deeper" about ethical issues facing our society. Miami-Dade County Public Schools is distinguished as the only school district in the nation participating at the high school level.
When the prestigious competition was launched in 2014 for high school juniors and seniors, The Youth Fair presented the winners with $7,000 in combined prize money.